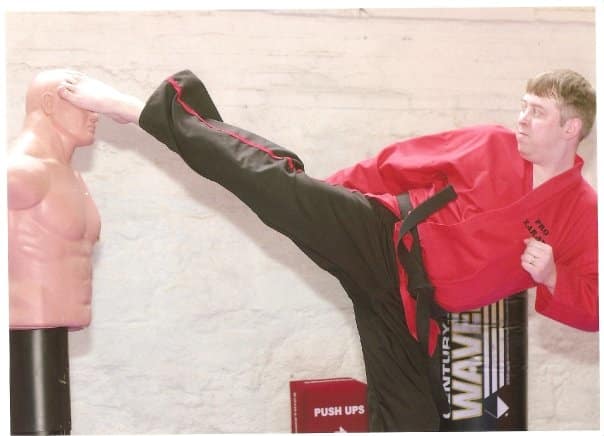 Paul Roberts 7th Dan
Head Instructor Paul Roberts has been training in martial arts for 34 years. Mr Roberts started in Shukokai Karate and has trained in Kickboxing, Freestyle Karate, Krav Maga and various Self Defence methods.
Mr. Roberts competed in traditional karate competitions for many years in kumite and kata and last competed in 2005 becoming grand champion in points sparring at the BBSI tournament series and Grand champion runner up in Black belt forms. He now concentrates on coaching and has coached students to regional, English, British, European and world champion in Points fighting, Light continuous Kickboxing and sport weapons.
Mr. Roberts has been a full time professional Instructor for over ten years after a long career in education.
7th Dan Modern Martial Arts ASMAA
6th Dan Freestyle Karate/Kickboxing
Advanced Boxercise instructor
Level 1 sport weapons Instructor
Apprentice SDF Combat grappling Instructor
SDF Combat systems group leader
Revolution Martial arts Tournament Director
WTKA Level 1 creative forms judge